ABALON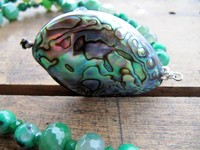 Abalone
Abalone has the ability to soothe emotions. She has a positive effect in situations where we should work together. It stimulates intuition and psychic development.
Abalone is generally said that the wealth, power and gives a long life. Astrologically it is associated with the sign of Cancer.
No products found...